The magic of an enchanting outdoor oasis right at your doorstep - a garden aglow with soft, captivating lights - is an experience every homeowner should relish. Beyond just aesthetics, well-executed garden lighting increases safety, functionality, and adds tremendous value to your home. But achieving the perfect ambiance, one that mirrors your personality and resonates with your home's architecture, requires more than just off-the-shelf lighting solutions; it calls for custom design and professional execution. This is precisely where Wire Me Electric, your Reno-Tahoe full-service electrical contractor, steps in.
The Compelling Advantages of Custom Installation
Every home and its corresponding outdoor space tell a unique story. Recognizing this, custom lighting solutions offer the versatility to weave your narrative into the very fabric of your garden. Unlike standard lighting, custom installations offer a plethora of opportunities - be it casting a spotlight on a special garden feature, crafting a particular mood with adjustable lighting intensity, or seamlessly merging your lighting design with your home's overall architecture.
By opting for a custom installation from Wire Me Electric, you open up a world of possibilities that go beyond mere illumination, adding depth, charm, and character to your garden.
Wire Me Electric: Transforming Gardens with Residential Outdoor Lighting
Working with a professional electrician for your garden lighting needs isn't just a suggestion, it's a necessity. This task requires a level of skill, knowledge, and attention to detail that goes beyond DIY. At Wire Me Electric, we are not just experts at what we do; we are passionate about lighting up lives.
As full-service electrical contractors, we take the time to understand your vision, your unique needs, and craft a design plan that not only enhances your garden but brings joy to your everyday living. Our team of highly-trained Reno-Tahoe residential electricians are committed to delivering high-quality, reliable services, ensuring you can sit back and enjoy the transformation without worry.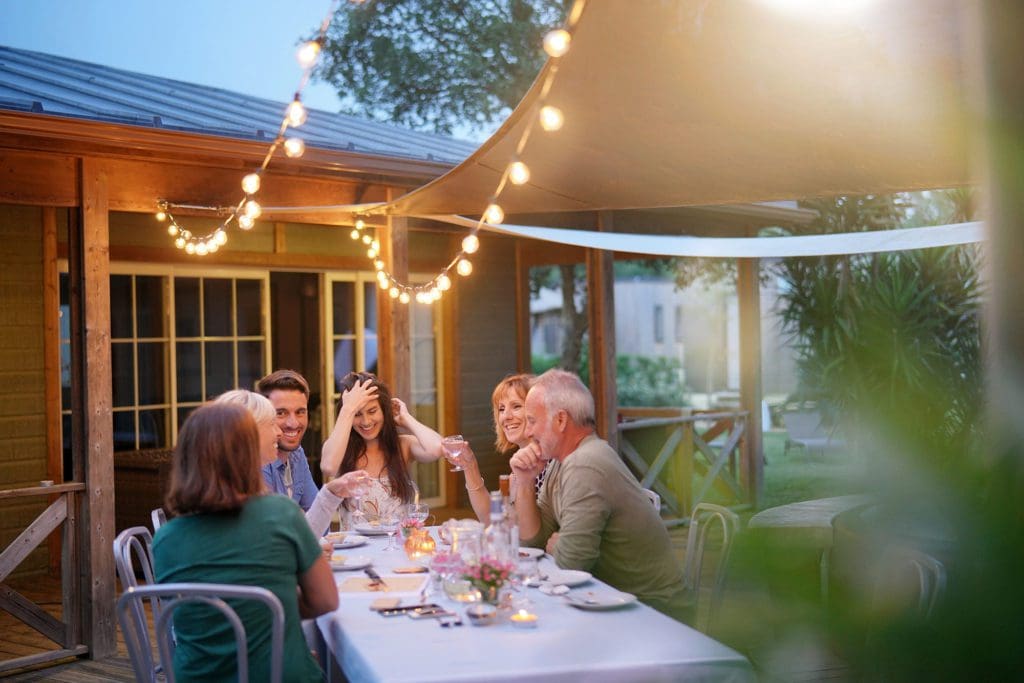 Unveiling Our Expert Services
At Wire Me Electric, we provide a comprehensive range of services that are the perfect complements to your garden lighting. Our expertise lies in low voltage wiring, a prime choice for garden lighting due to its energy efficiency, safety, and versatility.
Accent and landscape lighting are other areas we specialize in, and with our expertise, you can bring your favorite garden features into the limelight. Perhaps you have a beautiful gazebo or a beloved family of shrubs you'd like to highlight? Our custom solutions cater to every whim.
Additionally, we extend our services to your outdoor patio, providing complete solutions for lighting, heating, and sound. With our help, your patio can transition from a seasonal space to an all-weather, all-occasion haven.
Transforming Spaces: A Reno Homeowner's Journey with Wire Me Electric
Consider the story of a local Reno homeowner who approached us with a simple wish - to make their garden more inviting. They had a basic setup, but it was uninspiring and failed to highlight their garden's unique features.
Our team jumped right in, crafting a custom design that put a spotlight on their prized rose bush, illuminated their antique water fountain, and paved their charming stone pathway with warm, inviting light. The homeowner was ecstatic with the results, and their garden metamorphosed into a serene, magical oasis that became the talk of the neighborhood.
Garden lighting is an art - it goes beyond simple illumination to create a unique atmosphere, enhance your outdoor space's beauty, and provide a secure environment for your family to enjoy those memorable evenings. With Wire Me Electric's custom garden lighting solutions, your garden will do more than just sparkle; it will tell a story, your story.
Take the First Step to a Radiant Garden
Are you ready to bring your garden to life? Our team of experienced, dedicated electricians in the Reno-Tahoe area are eager to transform your vision into reality.