In the constantly evolving landscape of home technology and improvement, electrical work remains a critical component. This importance is magnified when installing complex systems like hot tubs and spas. Such installations require professional wiring services that provide efficiency, safety, and peace of mind to homeowners. If you're in the Reno-Tahoe area, look no further than Wire Me Electric to meet these needs for residential electric wiring and more.
Wire Me Electric is not just any full-service electrical contractor. The team goes beyond conventional services to deliver a bespoke and comprehensive approach to each project. From design planning to the integration of cutting-edge smart home systems, Wire Me Electric offers a wide range of services tailored to your unique lifestyle and home.
At the heart of the Wire Me Electric service is our specialized design planning phase. Here, a dedicated custom home electrician from our Reno-Tahoe team works hand-in-hand with you to develop a layout that suits your specific needs and aspirations. This plan then serves as a blueprint for the seamless installation process, ensuring every aspect of the electrical system aligns with your expectations.
The need for expert residential electric wiring services like those offered by Wire Me Electric is particularly pressing in the Reno-Tahoe area. The region has seen a surge in new homeowners and those looking to upgrade their current homes with enhancements such as hot tubs or spas. However, the area's diverse housing styles and the challenges of Nevada's climate make it vital that electrical installations are carried out by experienced professionals. Wire Me Electric's deep understanding of the local landscape, its buildings' unique requirements, and the specifics of hot tub and spa installations in this area make us the ideal partner for homeowners. We ensure that your home's new features function optimally in all seasons, creating a haven of relaxation and convenience. No matter the complexity of the project, Wire Me Electric's comprehensive, tailored services meet and exceed the increasing demand for professional electrical solutions in the Reno-Tahoe area.
Wire Me Electric's services extend beyond the ordinary. In addition to hot tub and spa wiring, we provide custom lighting solutions and unique home automation systems. This includes smart home integration with popular platforms like Amazon's Alexa or the Lutron Smart Home Control. With our services, your home becomes a hub of innovation and convenience, perfectly tailored to suit your needs.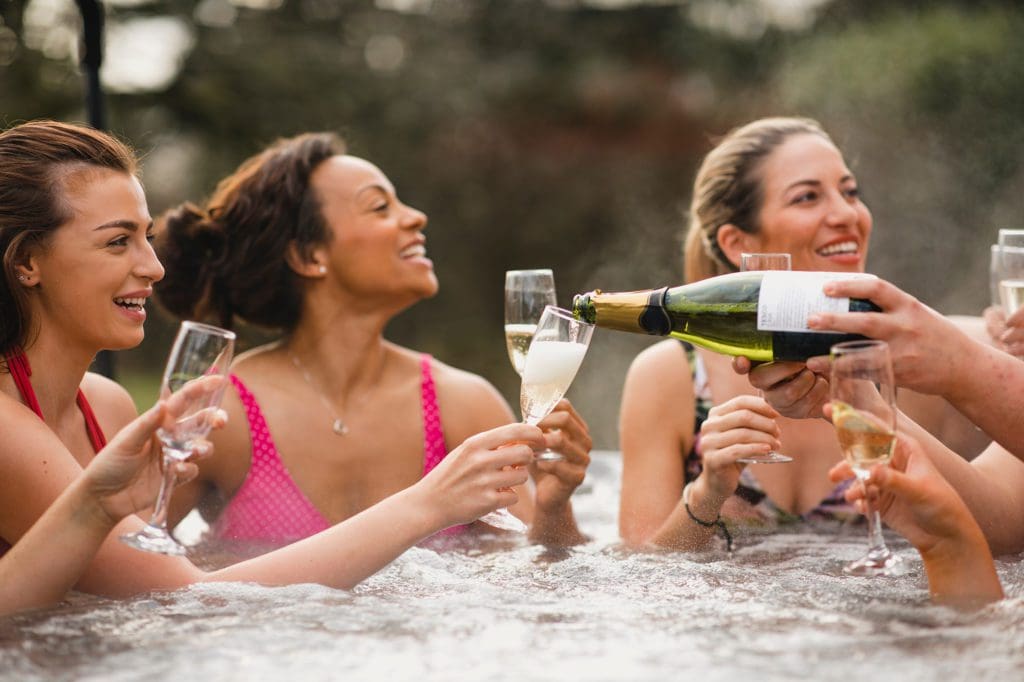 Our team is passionate about sustainability and energy efficiency. We strive to create a green future by offering low-voltage wiring options that contribute to a more energy-efficient home. This approach not only reduces your environmental impact but also saves you money by lowering energy consumption and costs.
The expertise and professionalism of our team truly set Wire Me Electric apart. We understand the risks and challenges associated with hiring inexperienced electricians, especially when it comes to essential services like hot tub and spa wiring. Your home's electrical system is its lifeline, and leaving it in the hands of an unqualified electrician can lead to serious problems down the line.
That's why Wire Me Electric's team is composed of highly-trained and experienced residential electricians. Our Reno-Tahoe team members have a wealth of knowledge and the necessary training to ensure that your electrical services are executed flawlessly. By choosing Wire Me Electric, you are entrusting your home to experts who leave no room for error, ensuring your peace of mind.
Further solidifying our commitment to quality and professionalism, we take pride in leaving our clients worry and stress-free. By handling every detail of the wiring process, we ensure that your hot tub or spa's installation is safe, efficient, and executed to the highest standard.
To conclude, the need for experienced and professional electrical services cannot be overstated, especially when installing complex systems like hot tubs or spas. If you are planning to make such an addition to your Reno home, Wire Me Electric is your trusted partner. Our unique approach to customization, our commitment to sustainable solutions, and our unmatched professional experience make us the perfect choice for your electrical needs.
At Wire Me Electric, we don't just provide services—we build relationships based on trust and quality. We're not just wiring your home; we're enhancing your lifestyle. So, for your next residential electric wiring project, choose Wire Me Electric and experience the difference that professionalism and quality can make.