It takes a special something to make a house a home, but what about making it a SMART home? Now that requires some technical knowledge from Wire Me Electric! As your local smart home electrician, we can offer advice on what you can do yourself, and when it's best to call a professional to take smart automation in your home to the next level. Check out these tips from the Reno-Tahoe area's premier custom home electrician:
The DIY Route
It's entirely possible for you to incorporate surface-level automation into your home with plug-and-play devices. There's nothing inherently wrong with going this route, and it works for a lot of home owners. When DIYing, you'll likely purchase a digital assistant like a Google Home or Amazon Echo, which can then be configured to connect to basic WiFi / Bluetooth smart plugs, light bulbs, and timers throughout your house. The thing is, these devices start to get bulky fast, and will begin to consume a big chunk of the outlets and counter space in your home. Additionally, asking multiple brand ecosystems (Google, Apple, Amazon, etc.) to communicate with one another doesn't always equate to a seamless experience.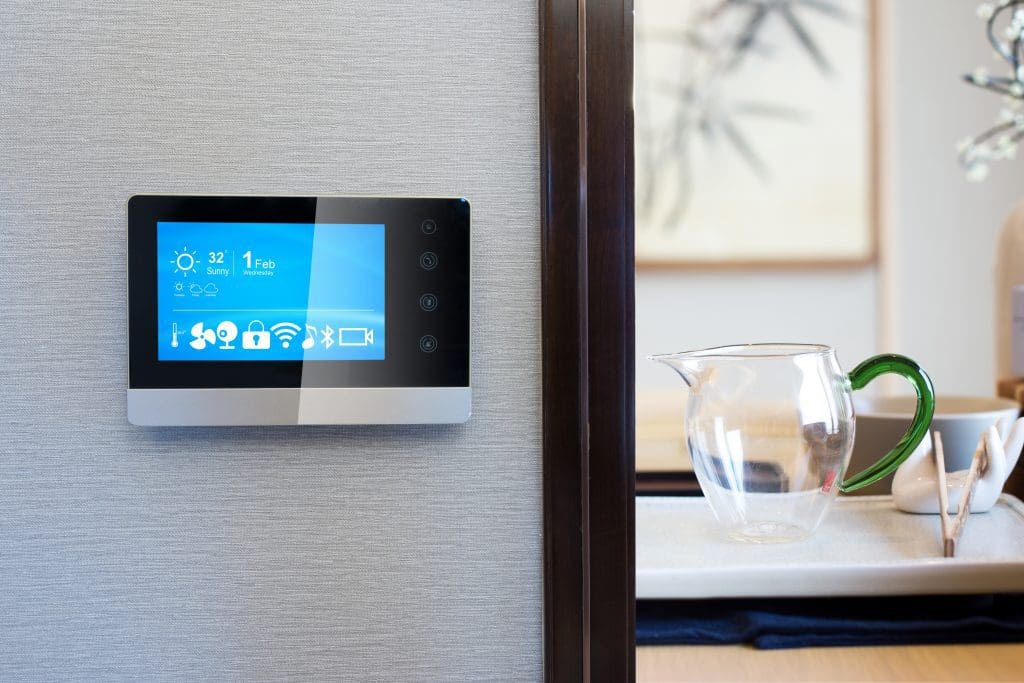 Looking to Go All-In on Smart Tech?
If you're looking for a seamless smart home experience, it's not a weekend DIY job. It's probably not a DIY job at all. Sure, you can purchase all the high-end gadgets you want, but even then, something has to safely power them. If you truly want to take advantage of the amazing technologies emerging in the smart home sector, you'll want Ben and Christine from Wire Me in your court.
Obtaining total smart home capability (that actually makes life simpler) requires a suite of interconnected devices, along with a central hub that ensures they're communicating seamlessly. Forget the clunky process of opening multiple apps on your phone to adjust smart blinds, turn on the porch light, and store footage of who rang your doorbell. With a professional smart home installation, you'll be able to execute multi-layered scenes with one command. Scenes like:
"Get me ready for my day", which will command the blinds to open, start the coffee maker, tell you the weather and traffic to expect, and play upbeat music through your entertainment system.
Scenes like this require advanced knowledge to configure into DIY systems. You'd quickly be overwhelmed by jargon about communication protocols, mesh networks, in-wall transmitters, surge protectors, junction boxes, and much more. Once your project starts requiring you to mess with actual hot wires, it's best to enlist Wire Me Electric's residential electrical services. Items that meet this criteria include:
Hard wiring under cabinet lighting
Switches
Thermostats
Doorbells
Smoke alarms
Wall outlets
Ceiling fans
Hard wiring smart blinds
Skip the Research, We've Done it For You
Smart home tech is supposed to make life easier, so don't over-complicate things if you don't need to. You can do a bunch of research to go above and beyond the functionality of simple home assistants, but are you prepared to install everything yourself, troubleshoot issues when they arise, and do this all safely?
If you question your abilities to handle the above, give our team a call. We're passionate about integrating smart home technology, and have done the research already to see what's possible. We'll even recommend new hardware that other old school electricians simply won't touch.
Start by making a list of the smart functions you're envisioning throughout your home, and we'll come check out what's possible in each space. From creating the plan, to purchasing the necessary devices, to the install, Wire Me Electric is your Tahoe, Truckee, and Reno electrician to bring your home into the future. Give us a call; we're excited to help make your dream home a reality.